This memorial website was created

June Tierney who was born in Canada on October 29, 1928 and passed away peacefully after a hard battle with cancer on July 07, 1993 at the age of 64. We will remember, love and miss her for eternity.




We Miss You, Grandma, Joanne and Brian
Brian




JoAnne



I Introduce to you, my Mom, June Mazie Tierney

June was a very caring Mother, Grandmother and Friend. She had a very difficult life, but pushed through every obstacle to come out a winner one way or the other. Full of life she was usually the one getting laughs at parties or get togethers. She was close to her 10 children (yep 10) who loved her greatly. She was full of warmth, but wasn't afraid to say what was on her mind! Her boldness was part of her charm though and we all loved her. Her favorite place later in life would have been her daughters cabin where, no matter what time of year, there was always something to do. She loved fishing and looked very natural with a pole in her hand! She had a very hard battle with cancer which she could not beat. No treatments worked and with most of her family around her she passed from this world with the promise of being born again into the world of angels. I am sure she is making them laugh just as hard as she made all of us! Knowing she is watching over us, protecting and loving, we can go through this life and know we will one day meet her again....
Mom we all love and miss you very much! XOXOXO



PARENTS

How often in our childhood
We tend to never see
Just how much our parents
Mean to you and me.
-----------------------------------
Tis like the open meadow
Which blooms in only spring
For our lives are so much older
before we realize, what parents bring
------------------------------------
The comfort throughout sickness
Each day our daily bread
As each night so long ago
They'd tuck us into bed
-------------------------------------
The labour of my mother
The pain she must have had
Yet the worries were just beginning
For dear Mom and Dad.
--------------------------------------
Throughout our lives they taught us
All thats right from wrong
And how they must have prayed each night
We'd be healthy, good and strong
---------------------------------------
We searched throughout the alleys
Played out our every dream
Then it was we realized
Life wasn't as it seemed
----------------------------------------
Now when I have a problem
I search deep within my heart
As always I find the answer
That you placed there from the start
-----------------------------------------
Now no one could ever thank you
As much as you deserve
For your place in Heaven
I asked him to reserve
------------------------------------------
Now I pray my children
Will one day feel as I do
For in their hearts you'll always dwell
From me, to them, from you.
-------------------------------------------
Author: David Joseph Brannen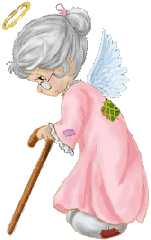 Wings Of The Angels
( by Tim Chambers )


A gentle wind blew cross the land
Reaching out to take a hand
For on the winds the angels came
Calling out a mother's name.

Left behind, the children's tears
Loving memories of the years
Of joy and love, a life well spent
And now to God a mother's sent.

On angel's wings, a heavenly flight
The journey home, towards the light
To those who weep, a life is gone
But in God's love, 'tis but the dawn.





Don't Grieve For Me
Shannon Moseley

Don't grieve for me,
for now I'm free
I'm following the path
God laid for me.
I took His hand when
I heard His call
I turned my back and left it all.
I could not stay another day,
to laugh, to love, to work or pray.
Tasks left undone
must stay that way,
I found that peace at
the close of day.
If my parting has left a void,
Then fill it with remembered joy.
Perhaps my time has
seemed all too brief,
Don't lenghten it now
with undue grief.
Lift up your hearts,
and share with me
God wanted me now,
He set me Free.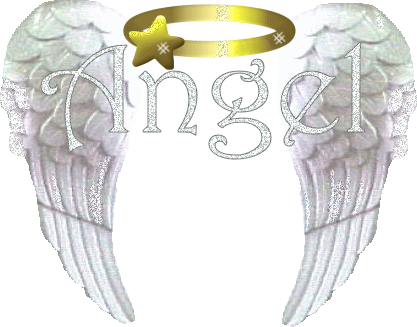 fairytales and sweet dream nights,
A kiss to wipe away my tears,
Gingerbread to ease my fears.
You gave the gift of life to me,
And then in love, you set me free.
I thank you for your tender care,
for deep warm hugs and being there.
I hope that when you think of me,
A part of you, you'll always see.


Amazing grace! How sweet the sound
That saved a wretch like me!
I once was lost, but now am found;
Was blind, but now I see.

'Twas grace that taught my heart to fear,
And grace my fears relieved;
How precious did that grace appear
The hour I first believed.

Through many dangers, toils and snares,
I have already come;
'Tis grace hath brought me safe thus far,
And grace will lead me home.

The Lord has promised good to me,
His word my hope secures;
He will my shield and portion be,
As long as life endures.

Yea, when this flesh and heart shall fail,
And mortal life shall cease,
I shall possess, within the veil,
A life of joy and peace.

The world shall soon dissolve like snow,
The sun refuse to shine;
But God, who called me here below,
Shall be forever mine.

When we've been there ten thousand years,
Bright shining as the sun,
We've no less days to sing God's praise
Than when we'd first begun.

Mother You filled my days with rainbow lights,
Cancer is so limited...

It cannot cripple love
It cannot shatter hope
It cannot corrode faith
It cannot destroy peace
It cannot kill friendship
It cannot suppress memories
It cannot silence courage
It cannot invade the soul
It cannot steal eternal life
It cannot conquer the spirit.

Author Unknown


Please visit our other Angel's Sites
www.earl-danz.memory-of.com

www.edna-danz.memory-of.com

www.mysister-crystal.celebration-of.com